ON THE JOB – Panama Banana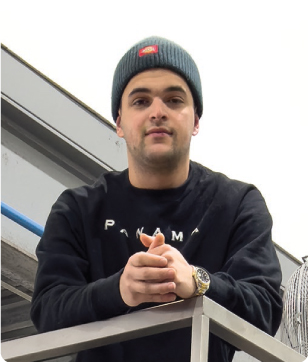 Don't let the name fool you—Panama Banana Distribution Company handles far more than bananas, and its roots run deep in the produce industry as the distributor nears its centennial in 2025. Nick Pappas is part of the fourth generation of Pappas family members to work in fresh produce, leading the value-added and repacked items team for the company. We asked Nick about Panama Banana's latest innovations and new products.
Tell us about your background and when you joined the family business.
I joined at the height of the pandemic, after working in the restaurant industry as manager of a high-end restaurant group right here in Chicago. When the pandemic hit, that industry really felt it.
I was destined to be in the family business and knew that acquiring the necessary management skills outside the produce industry would give me an edge to take us to the next level.
I absolutely fell in love with this business as soon as I walked through Panama Banana's doors. Nothing beats the hustle and bustle of the Chicago International Produce Market at 3 am.
Why Panama Banana? Did the company originally source bananas from Panama?
That's a great question. When my great-grandfather started Panama almost 100 years ago, it was just him and a pushcart of bananas in Chicago.
During those years almost all the bananas he sold had been sourced from the country of Panama.
The company offers a broad range of fruits and vegetables as well as storage and ripening, repacking, and custom packaging. Tell us about your latest innovation—the new bagging machine and enhanced private label capabilities.
Our latest innovation is the introduction of our value-added department.
We've always done repacking on a small scale, but over the last year we've taken it to another level and started bagging produce in house.
We now offer custom products to our customers, unlike most companies in the Midwest, let alone Chicago. We started with a weigher and bagger and are rapidly expanding our opera-tions with more bagging machines and hiring skilled workers to keep up with the demand.
We offer private labeling and work closely with a design team to provide a customized "film," which is wrapped around the bag, so when it's delivered to store shelves customers know the produce was freshly packed just for them.
What else would you like our readers to know?
would love readers to visit us online at www.panamabanana.com, call us, or come to our state-of-the-art facility, so we can give them a tour!
We're certain when people see and hear about what we're doing, they'll see the magic in it as well—just like I did when I first walked through Panama's doors.