Unleash Your Potential with our Dynamic Cross-Docking Services
Do you want to tap into new markets without the hassle of purchasing a fleet of delivery trucks? Our professional cross-docking services can let you do that even without delivery infrastructure. We give you the capability to compete with larger firms by increasing efficiency and decreasing turnaround times. Contact us now to learn more about our services.
Cross Docking, Receiving, Sorting, Shipping
Temperature control facility that never breaks the cold-chain.
Receiving, sorting, shipping.
Cross docking simplifies the supply chain by using mechanized systems to move products straight from an inbound truck to a delivery truck — without being stored. Thus, it minimizes inventory and storage costs. Our facilities have efficient receiving and sorting capabilities for high volumes of produce. In addition, our advanced sorting equipment and practices allow for a faster delivery time.
We receive, inspect, sort and deliver.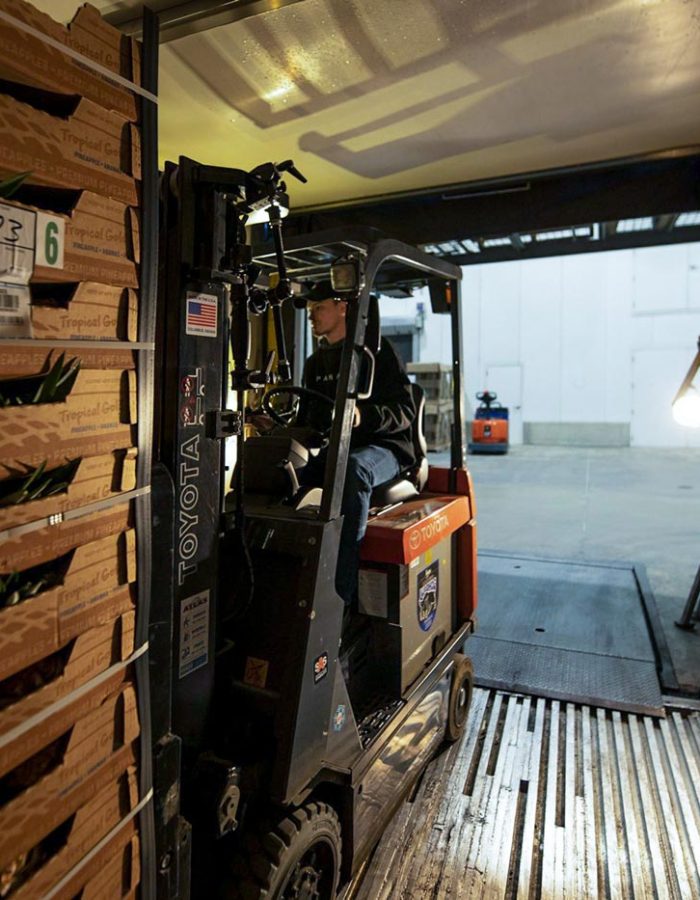 Cross-Dock Your Produce with Confidence
Fresh produce is usually prone to spoilage, so don't just trust your products to anyone else. With our state-of-the-art refrigerated dock technology, you can rest assured that your products will reach the store fresh and in their best condition.
Cross-docking saves you time, money, and resources. Simply get your products delivered — we'll take care of the rest. We can meet your needs whether you need reliable day-to-day cross-dock, packing, or logistics solutions. Contact us now to learn more about our services.